Near the Kinzua Dam, with a car park that barely holds a dozen cars, is the Bent Run Waterfall Trail.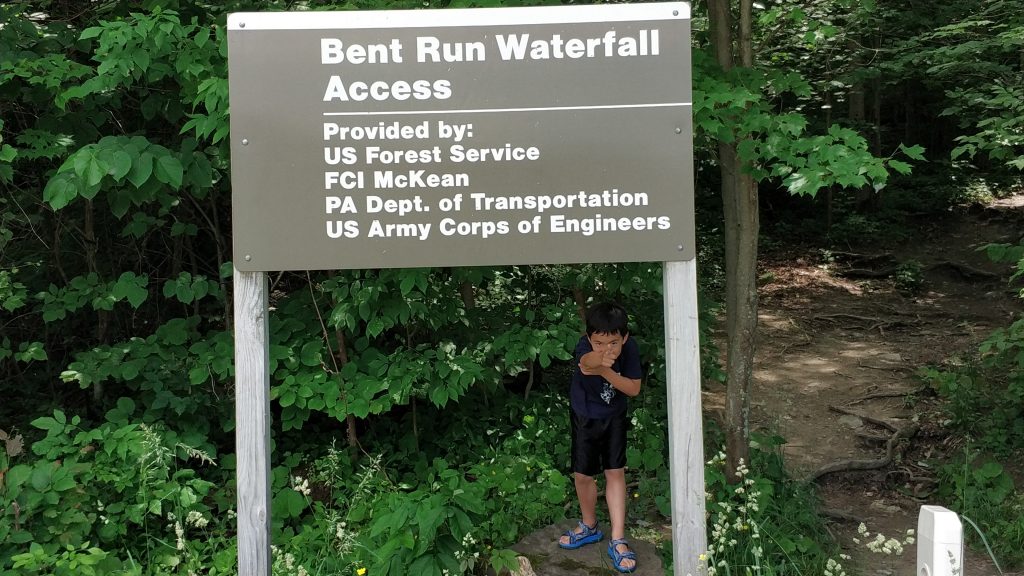 Cam and I visit this place every year, and every year, we hike farther & farther into the woods to see the various rock formations and falls that flow down into the Allegheny River.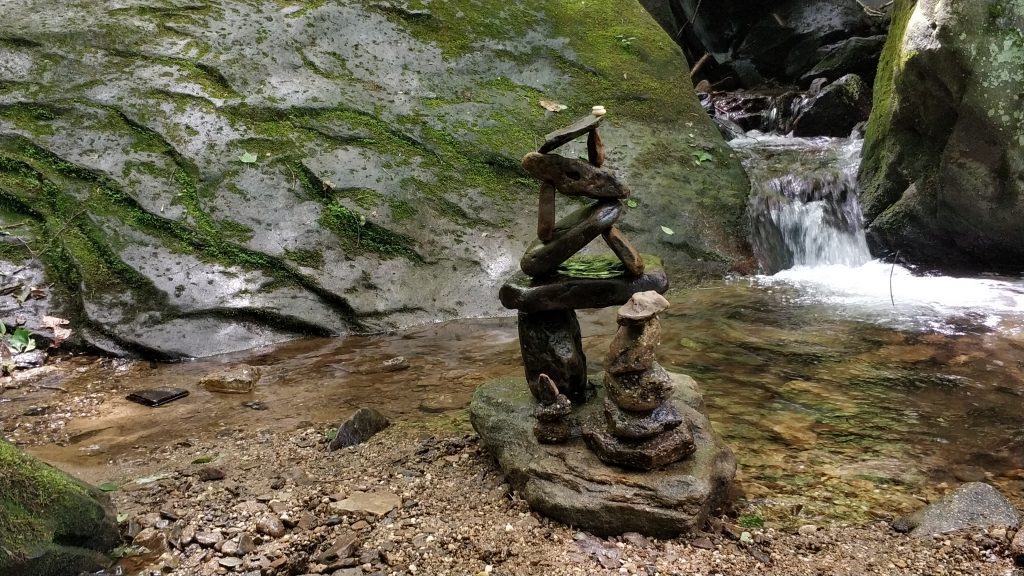 On this day, we came across a rock formation that someone had previously built.  We of course left it alone, as one should.  If it happens to be gone (most likely the next time we go), we'll perhaps build our own.
On this day, my son didn't really wear the best shoes for going up the hill, since Bent Run was not our original destination, so next time, we'll be sure to come more prepared with some walking sticks & a bottle of lemon-water.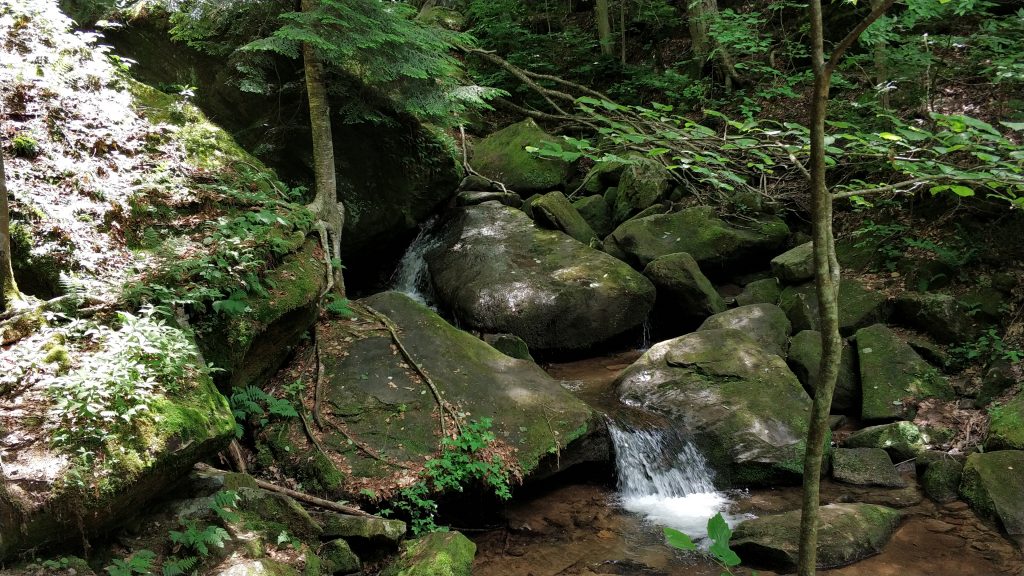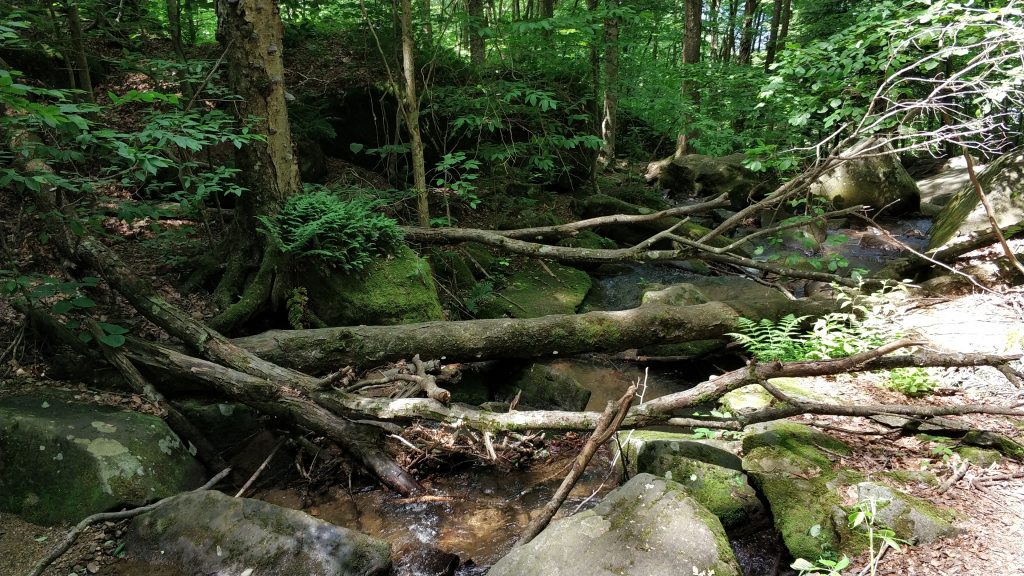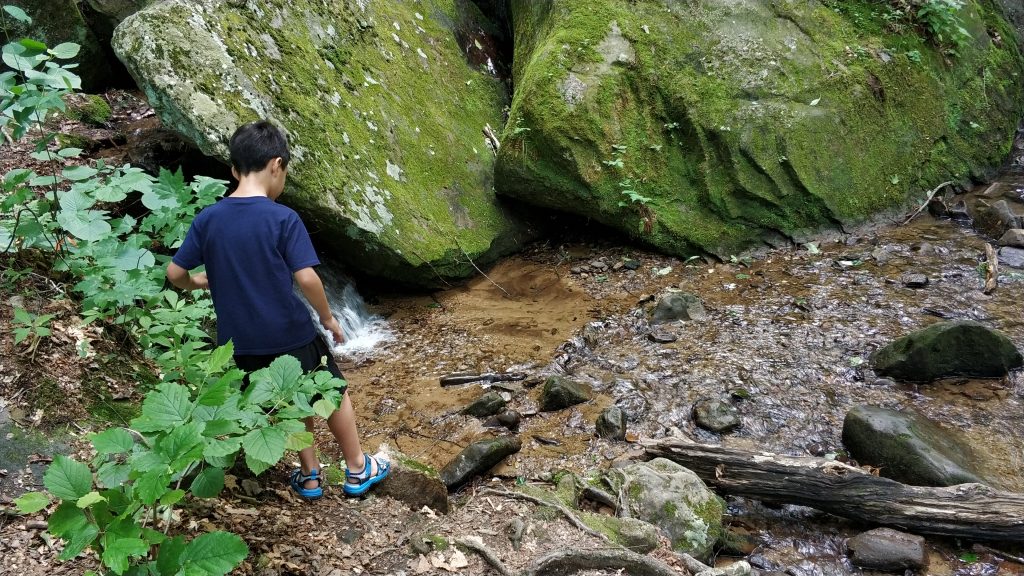 Beijing & Bent Run aren't the only two places we've traveled to.  I'll be catching up on this blog this summer while we're in America.
And read more about Bent Run on Allegheny Almanac.
Comments